Posted by Lea Dyga on Jun 28th 2019
The Fourth of July is just around the corner and it's time to celebrate independence... Here's a few tips to help you break free from plastic and work towards a zero-waste holiday!
Ditch the Disposable Flatware
When you fire up that grill, skip the disposable plates and forks. Bring out your kitchen supply and save yourself some cash, while helping out the planet. Do the same with your cups, and avoid that pesky plastic altogether. If you're looking for a more advanced zero waste tip, skip on the napkins or paper towel, and instead break out some cloth ones. If you don't have any, consider picking up some bandanas for that Americana feel. Keeping waste out of the landfill helps prevent climate change, as decomposing organic waste emits methane gas, a potent greenhouse gas.
Go Package-Free
When you're rushing around before your friends and family arrive, it's tempting to buy that pre-cut fruit tray. But fresh fruit tastes better and is package-free. Slice your own watermelon, cantaloupe, pineapple, etc., and customize the variety to your liking. These options are conveniently wrapped in their natural skin, and are a healthy choice for you. Don't forget to compost the rinds if you can.
An iconic staple of any Fourth of July BBQ is that red, white and blue popsicle. This year avoid single-use packaging by making your own frozen treats! Investing in a popsicle mold allows you to experiment with unique summer time sweets without accumulating all those plastic wrappers and wooden sticks. Need some inspiration on what kind of 'sicle to snack on? Here's 40 Homemade Popsicle Recipes to inspire your zero-waste desert.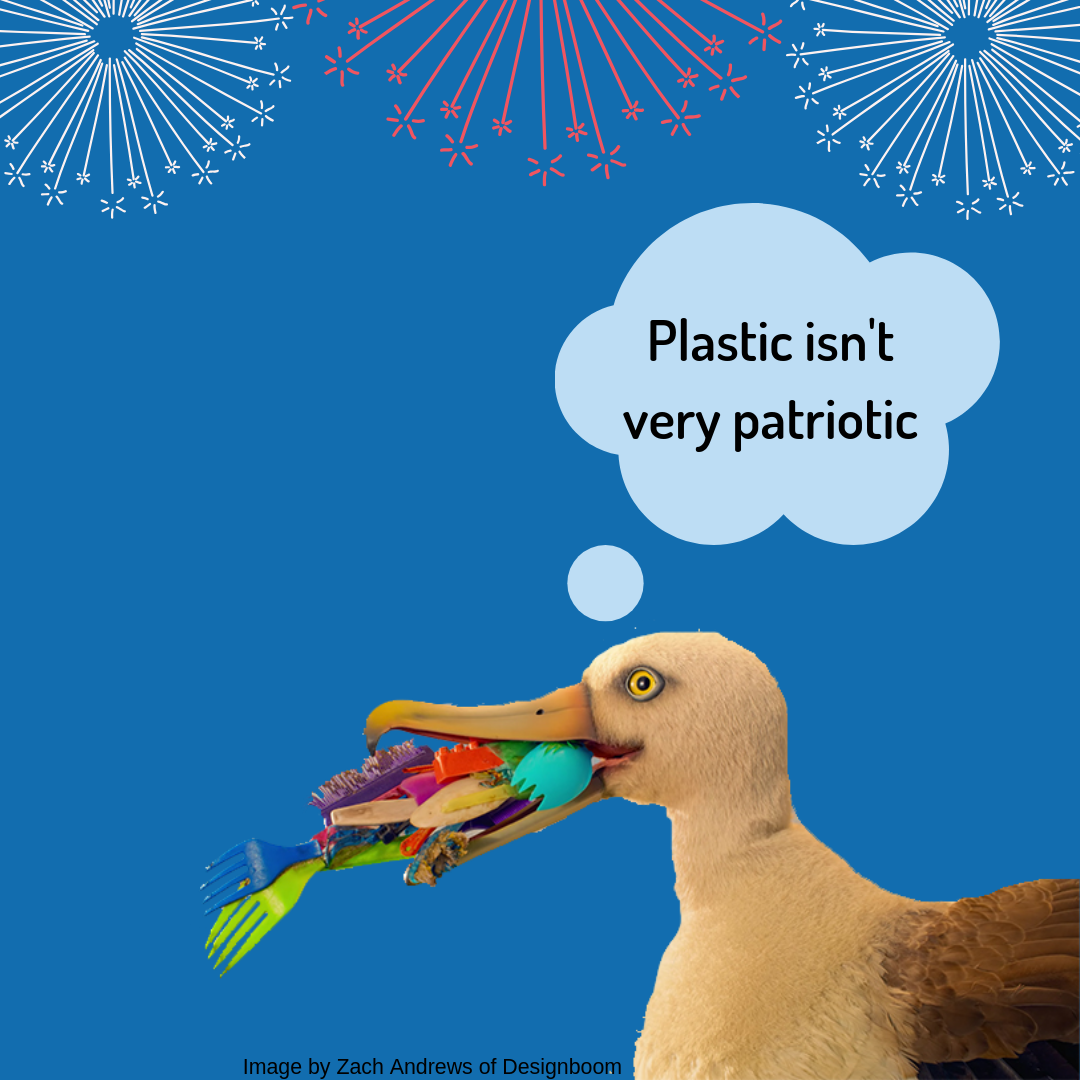 Thrift Your Threads
Looking for some festive duds? Shop second-hand and help combat the waste associated with fast fashion. Thrifting saves you a pretty penny, and preserves resources used in the production and transportation of your outfit. Come visit our Surplus Store or check out your local resale store.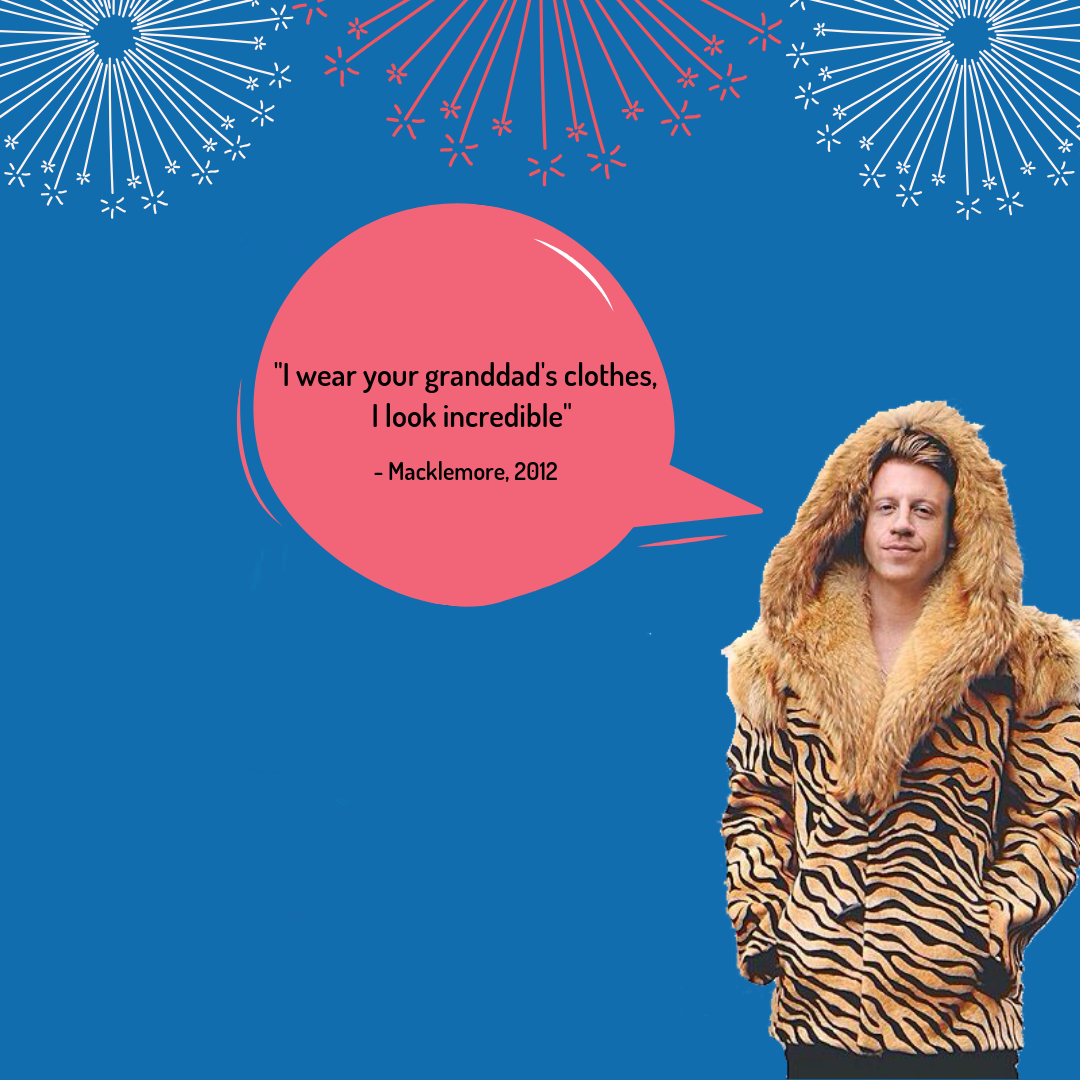 Get Out on the Town
Shooting off bottle rockets and Roman candles can be a lot of fun, but why not keep it zero waste and leave it to the pros? Your DIY light show can accumulate a lot of trash, from spent sparklers to firecracker packaging. Even though fireworks are sometimes incased in recyclable material like cardboard, they should NEVER be recycled due to the risk of fire or contamination. Pass on all that landfill-bound packaging and go to your town's firework show. Lansing's Independence Day celebration will take place in Adado Riverfront Park beginning at 8 p.m.
Make it Easy to be Green
You've went through all this thought and effort to tread lightly this holiday, so make sure you have readily available recycling bins for what waste you do generate. Set up a recycling station so you and your guests can easily rinse and recycle any paper, plastic, metal, and glass. Food waste (no meat or dairy) can be composted by digging a hole in your backyard, and churning it regularly. Remember, recycling is our last line of defense against waste -- and it's important to do all we can to first reduce and reuse before we focus on recycling.