Posted by Katie Deska on May 25th 2022
Making Recycled Paper: Complete the cycle of recycling and satisfy your craving for creativity!
Join Spartan Upcycle and artist Meg Heeres for a fun, hands-on papermaking workshop in an industrial setting -- MSU's recycling facility.
Working with discarded paper collected in MSU's recycling bins, participants will transform scrap material into beautiful handmade paper for making cards, journals, and many other projects. Participants will make their own paper pulp, screen it, and form sheets using secondhand and upcycled equipment. Add a personal touch by embedding unique items provided by Spartan Upcycle, including flowers, yarn, sequins and more. Everyone will leave the workshop with some sheets of their own paper to dry at home.
While leading the making process, experienced papermaker and artist, Meg Heeres, will discuss simple papermaking equipment and offer tips for building a papermaking set-up at home. Attendees will also have the chance to explore MSU's recycling facility, where millions of pounds of campus recyclables are hand-sorted, baled, and shipped out to recycled content manufacturers every year.
This workshop is suitable for ages 6 to 106 years old and for all abilities and experience!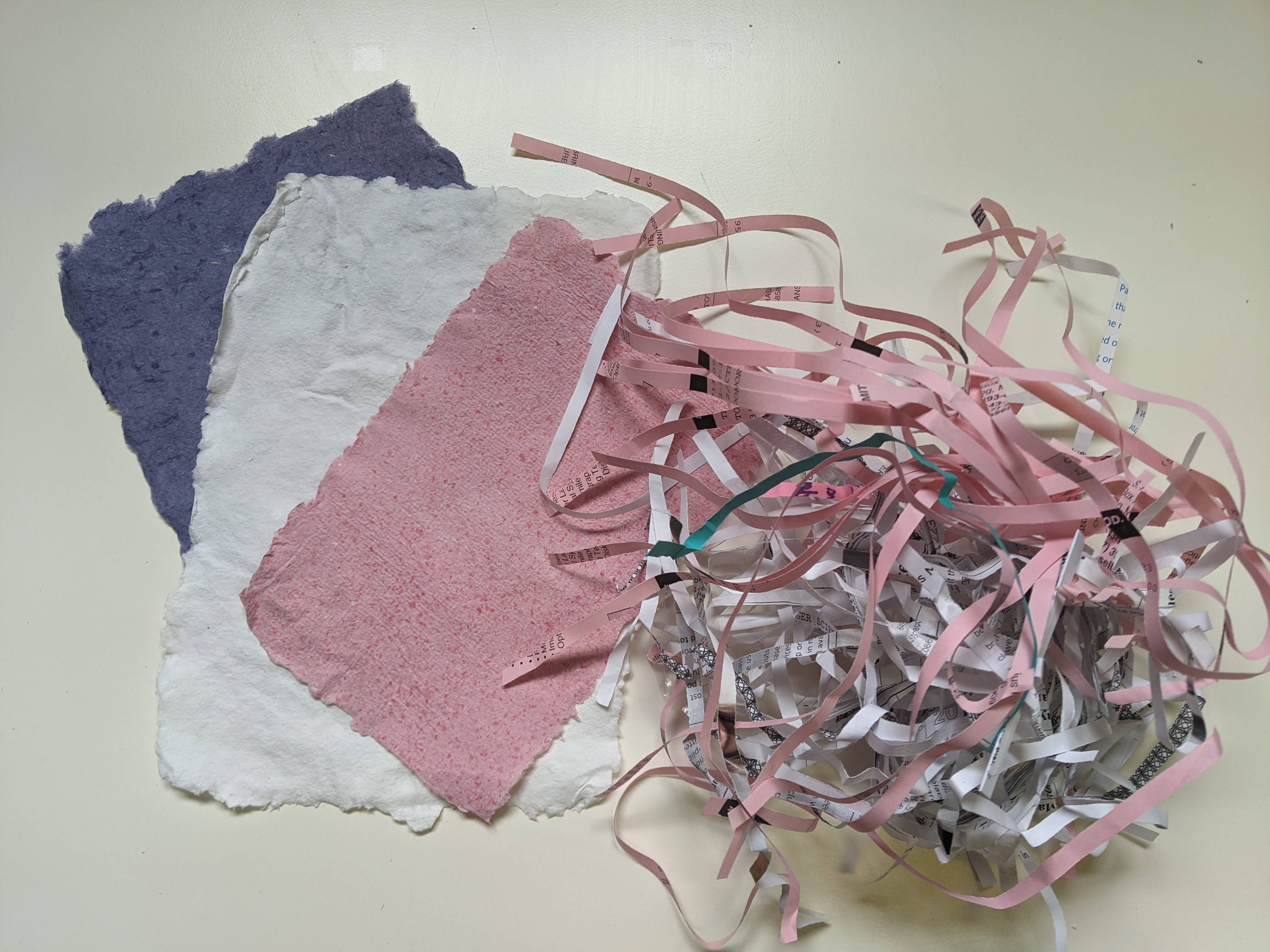 About the Instructor:
Meg Heeres is a sustainability-minded, Detroit-based papermaker who partnered with Spartan Upcycle last fall as the inaugural upcycling artist-in-residence. View samples of Heeres artwork, including paper, sculpture, and installations, or browse her pieces for sale.
Notes:
This workshop is limited to 20 people.
Papermaking can be sloppy and wet, so please wear shoes that can withstand a bit of messiness. :-)
If weather permits, the workshop will be partially hosted outdoors.
Supplies for the workshop are included in the cost of registration. However, attendees are welcome to bring personal objects for embedding. If so, select items that are relatively flat but have bright colors or interesting shape.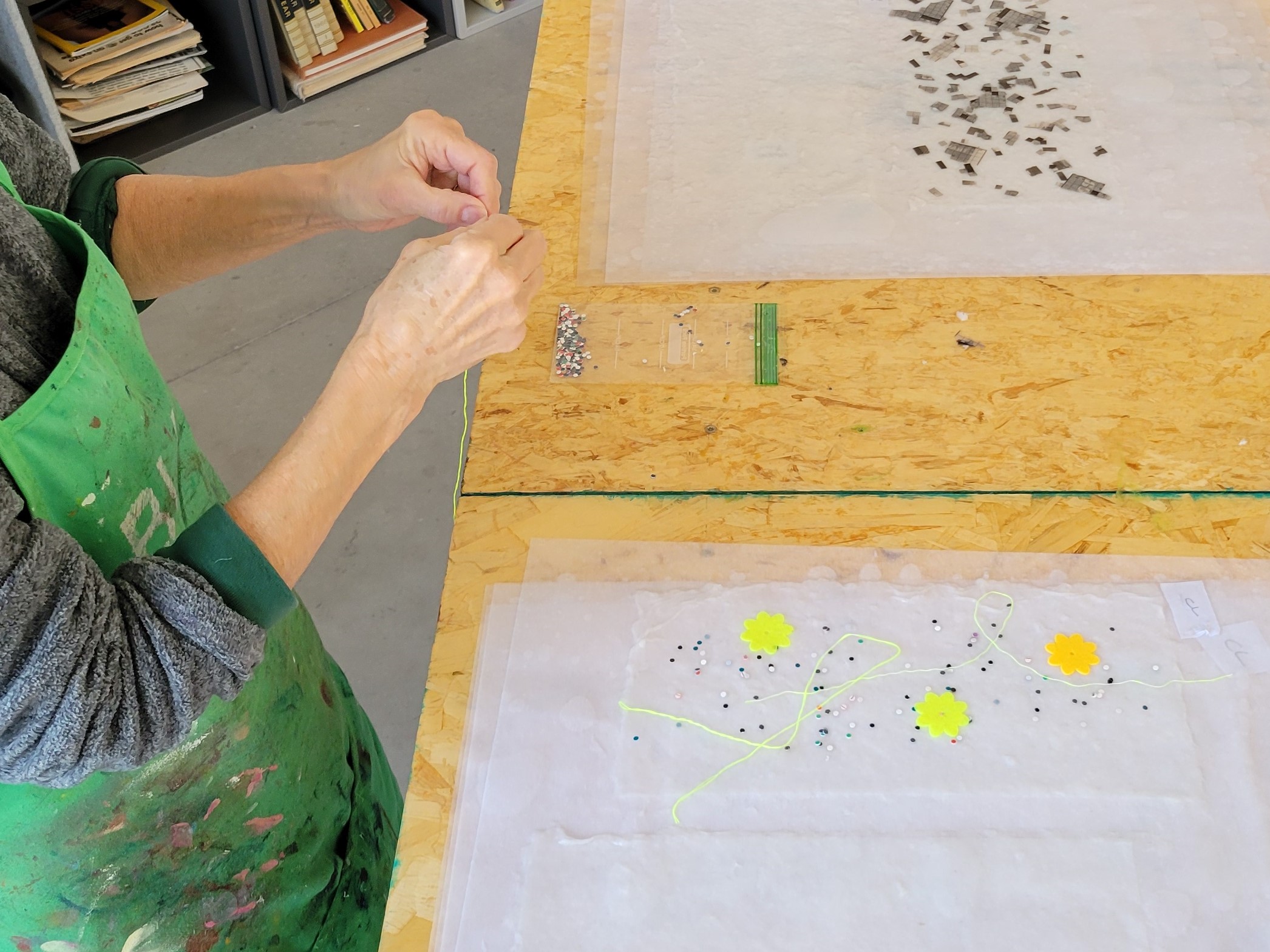 Questions? Contact us at deskakat@msu.edu or 517-898-6771.